Fascinating historical, archaeological, cultural, and literary tours led by acclaimed scholars.

Scholar Spotlight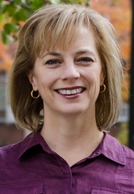 Find Camelot with Dorsey Armstrong
Scholarly Sojourns is delighted that Professor Dorsey Armstrong of Purdue University will join us as leader of Uncovering Camelot: A Journey Through Arthurian Britain this October. As an internationally-recognized scholar in the field of Arthurian studies, Professor Armstrong is editor-in-chief of the academic journal Arthuriana, which publishes the most cutting-edge research on the legend of King Arthur. She has published extensively on Arthurian literature, including the critically-acclaimed 2009 book Sir Thomas Malory's Morte Darthur: A New Modern English Translation Based on the Winchester Manuscript and her groundbreaking work, Gender and the Chivalric Community in Sir Thomas Malory's Morte d'Arthur, published in 2003.