Fascinating historical, archaeological, cultural, and literary tours led by acclaimed scholars.

Featured Sojourn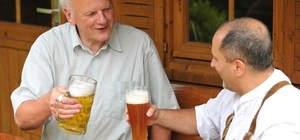 The Art & History of Beer Brewing in Bavaria
In Bavaria beer is a fundamental part of the culture and understanding beer brewing here is a key to understanding the land, its history, and its people. Join us in Munich this September for an insider's visit to Oktoberfest and a once-in-a-lifetime epicurean tour to explore the celebrated beers of Bavaria.
Scholar Spotlight: Dr. Pamela Marshall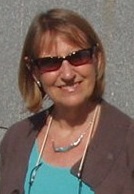 Scholarly Sojourns is delighted to announce that Dr. Pamela Marshall will lead
three sojourns in 2017
. An internationally recognized researcher in the field of castle studies, Dr. Marshall combines her skills as a buildings archaeologist, historian, and architectural historian to interpret the built environment of ages past and her love of the subject encompasses the ancient world right up to the modern. Although the scope of her publications extends into the seventeenth century, the focus of her scholarship is in the field of European Castle Studies where her research, particularly in Britain and France, is most valued by the academic community.