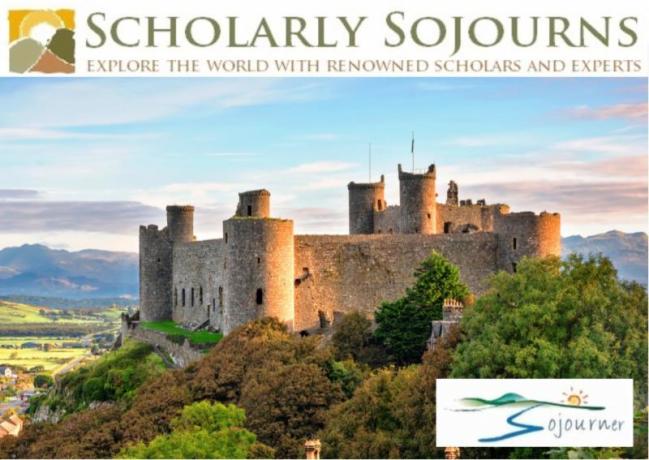 February 2019 News & Updates
Travel into History with Scholarly Sojourns
Who among us is not at least slightly enticed by the notion of traveling back in time to witness the events that shaped our word or to be immersed in the atmospheres of epochs long past? Ever since H.G. Wells popularized the idea of time travel in his 1895 novel The Time Machine, the human psyche has been captivated by such a possibility. However, until those in the technology sector are actually able to offer us nifty gadgets that make time travel a reality (and we are quite certain Amazon, Google, Apple, and their cohorts are trying), we believe the closest way to experience the past is to travel in the present.
Scholarly Sojourns is proud to offer a robust collection of fascinating historical tours which all provide you the unique opportunity to explore the past alongside a great scholar and in the company of other intellectually-engaged travelers. Each itinerary we create is carefully planned for those who recognize that every journey presents an opportunity to engage the mind.
Our historical sojourns transport you to the exact locations where history was made. And, as you travel in the company of our celebrated tour leaders–all respected experts, historians, and scholars–you gain a detailed understanding of people, places, and events that have shaped the human experience. For the time being, or at least until Google, Amazon and Apple step up their games, this may be as close as we humans get to time travel.
As H.G. Wells reminds us in his novel, "We are always getting away from the present moment." Before we get too far, why not seize this moment to journey into history with us? In addition to fantastic photos, lifetime memories, and new friends, we promise you will also return with a deeper understanding of our world.